How to Care for Your Tile
Even if you don't have a lot of spare time to devote to your new tile's care, there are some quick and easy tasks that will do wonders to protect the look and longevity of your tile.
Some good preventative maintenance will go a long way to keep your new tile looking as good as new for years to come!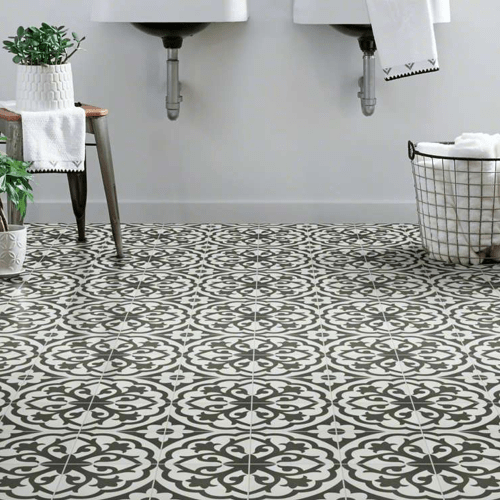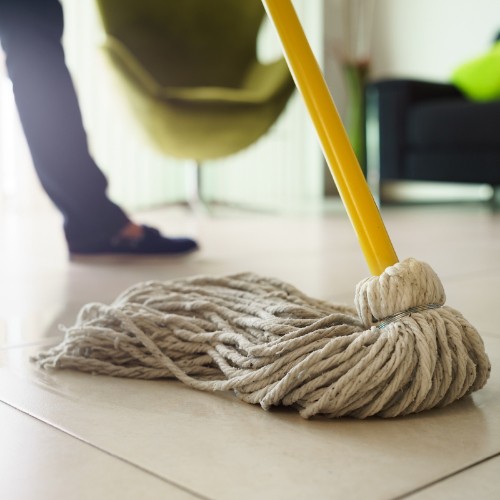 Tile Preventative Maintenance & More
Preventative maintenance can mean removing shoes before walking across your new tile. Doormats will also help trap dirt in advance.
Keep your tile and stone flooring clean by daily sweeping, dusting or vacuuming to clear away dirt, sand and grime and keep the surface looking polished.
Unlike hard surface flooring, it's also recommended to use either steam cleaning or a wet mop at least once a week with a manufacturer approved cleaner that is also compatible with grout.
Dealing with Spills & Stains
For common household spills and messes like milk, beer, soda and pet accidents, immediately wipe away or mop clean.
Tile and stone flooring surfaces can also get very slippery when wet, so it's important to keep your tile and stone flooring as dry as possible.
Avoid products that contain acids, vinegars, chlorine and ammonia when cleaning your tile and stone flooring. Certain cleaning chemicals could actually damage or discolor the grout or surfaces of your tile and stone flooring.
It's important to check with your manufacturer guidelines to ensure you're using an approved cleaning solution.